Phoenix Bio-Hazardous
Waste Cleanup Services
We are a local Arizona-based company. We offer crime scene cleanup, medical waste disposal, and Phoenix bio-hazardous waste services that cost much less than most national entities.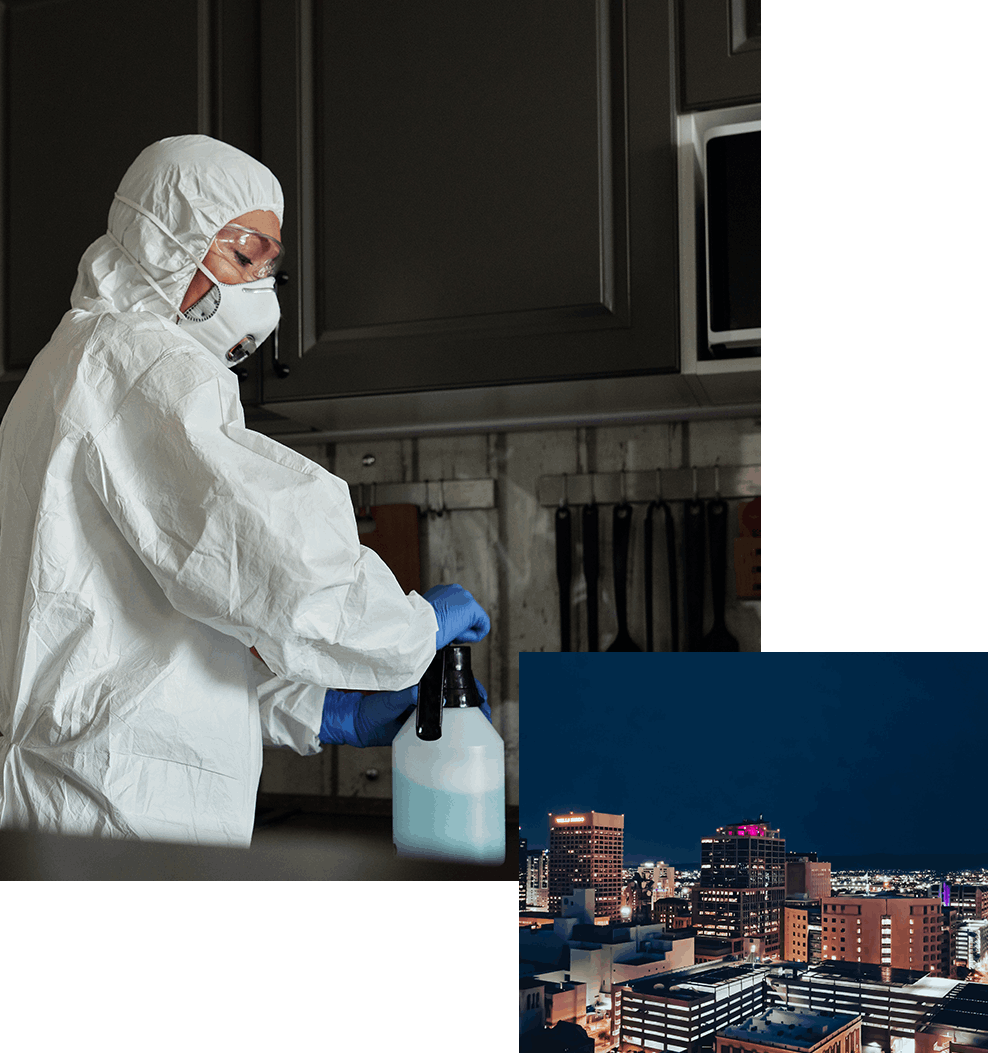 The staff at Advanced Bio Solutions is caring and professional. We take pride in knowing that our work can make a difference in the lives of our community.
About Advanced Bio Solutions
We are a Phoenix, Arizona-based biohazard waste disposal and crime scene cleanup company. We are an efficient, experienced staff that provides services at a lower cost than national companies. Maintaining strict adherence to scene cleanup laws and regulations in addition to our own code of safe practices, we specialize in providing you, your employees, and your clients with safe, clean, and organized procedures in the event of all biohazard waste decontamination. Phoenix bio-hazardous waste is manageable with bio-decontamination services from Advanced Bio Solutions. Allow us to do all of the work while you focus on your business, family, or friends.
Services include Phoenix medical waste transport and disposal, hoarding cleanup, crime scene and trauma cleanup, vehicle cleaning, biohazard waste disposal and removal, accident cleanup, suicide scene cleanup, and unattended death or decomposition cleanup.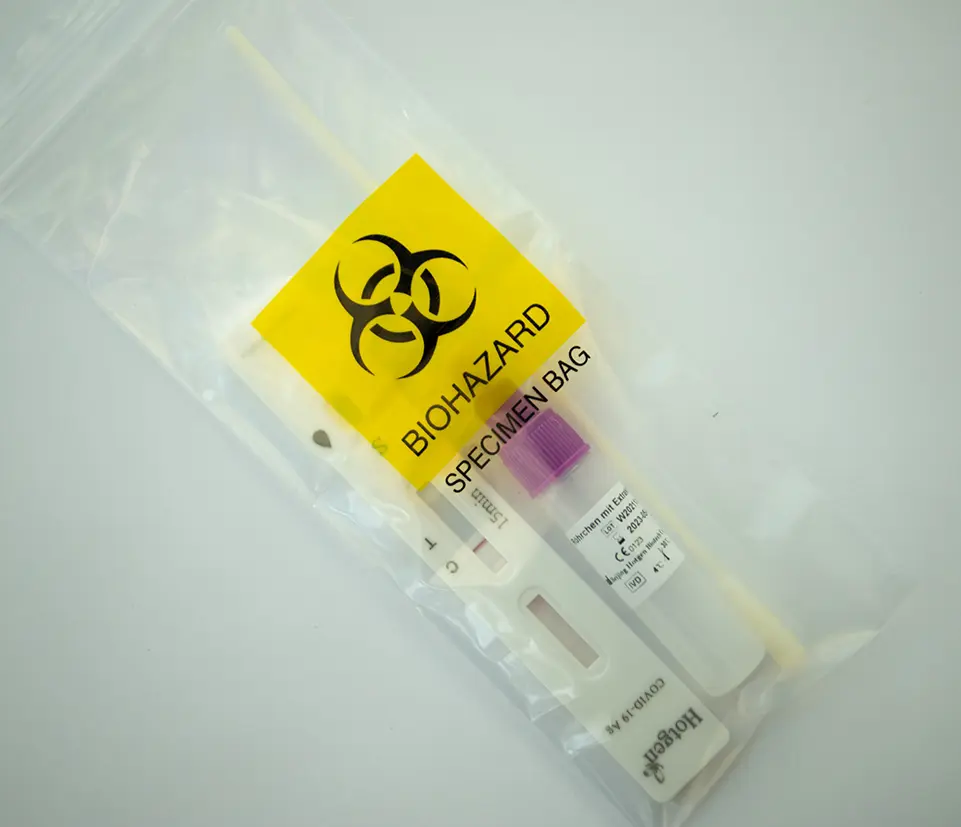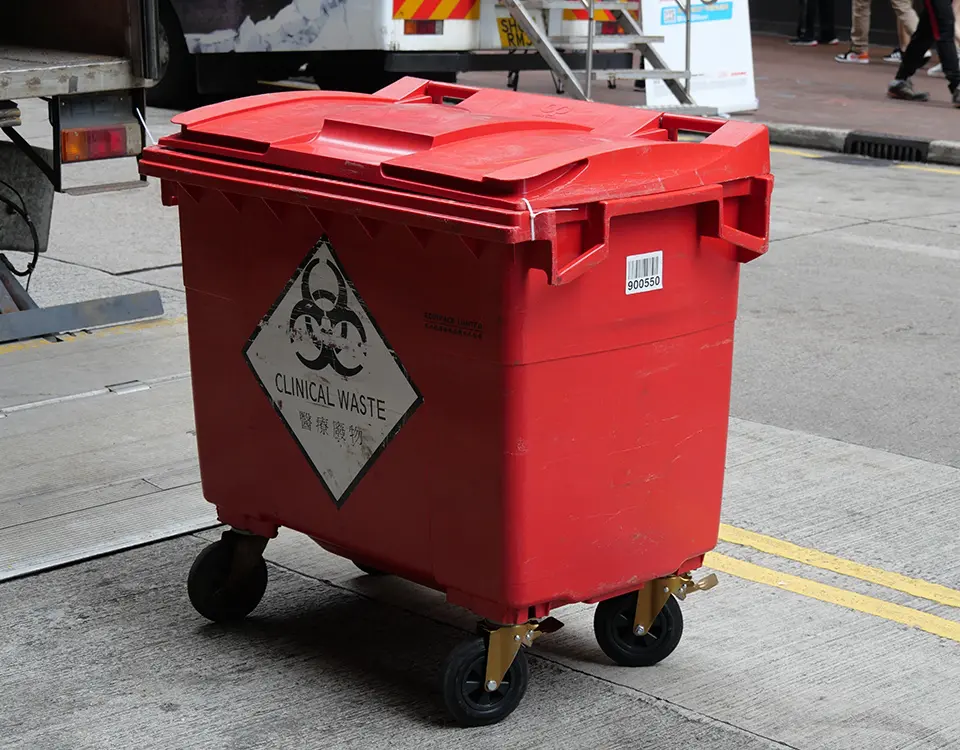 Our caring, trained, and certified technicians provide quick, friendly services to clean up after, remove and decontaminate all dangerous biohazard waste and related materials from professional medical facilities and immediately from crime, trauma, and accident scenes. All contaminated waste affected by biohazard material is transported to and treated by approved medical waste disposal facilities. Biohazard cleaning is an important aspect of a safe environment. Taking advantage of a Phoenix bio-hazardous waste company like Advanced Bio Solutions has many benefits. We work directly with all major insurance carriers and can provide clients not only with cleanup services but can also assist in filing claim paperwork and other related procedures should it apply to your individual situation.
Our Emergency Response teams are available 24 hours a day, 7 days a week, at (602) 516-2207.
Our experienced team of crime scene bio cleanup experts understands that no matter the circumstance, whether unattended death, accident, suicide, or violent crime, this time is very painful and difficult for family members and friends. It can be especially difficult for those who reside in the same area as the deceased. Because this event is so traumatic, our team works very hard to help those affected. We believe that the cleanup process is an important part of helping families or friends begin to heal. Many people undervalue a company that specializes in Phoenix bio-hazardous waste that cares. Advanced Bio Solutions will clean up the tragedy for you while ensuring empathy and discretion along the way.
It is our priority to make sure those who are affected do not have to face the aftermath alone. No one should have to clean up a loved one themselves. Take advantage of the relationships we've built with local care providers.